IMPRESSA Z9 - Certified Factory Refurbished
An authentic experience
State-of-the-art technology is all about creating a true and authentic result. The Aroma+ grinder can grind fresh coffee beans twice as fast as conventional grinders while at the same time preserving all their delicious aroma. There are two thermoblocks (one for coffee and hot water and another for steam) to ensure optimum preparation conditions.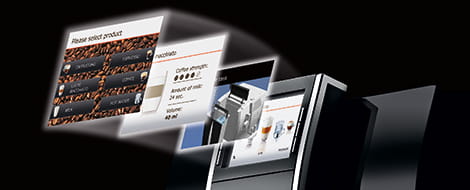 User-friendly operation
The Rotary Switch and TFT colour display ensure intuitive operation. Six products can be individually arranged and labelled on the screen. Together with the ability to select 11 specialities with the Rotary Selection control, this means that you can create any coffee you could possibly want in no time at all. And thanks to the coffee à la carte selection function, the range of options is almost unlimited, as it allows you to adjust the settings to suit current requirements in a flash.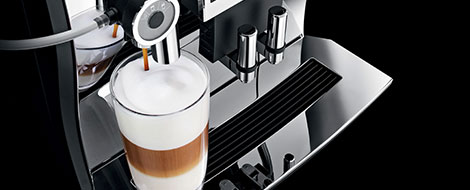 Crowning glory
Latte macchiato, cappuccino and other specialities are extremely popular all around the world. Featuring fine foam technology, the IMPRESSA Z9 is able to produce milk foam with a fine, feather-light consistency that is the crowning glory of any of these trend specialities. Thanks to the way the cappuccino spout can be adjusted up to a height of 153 mm, even large latte macchiato glasses can be accommodated with ease.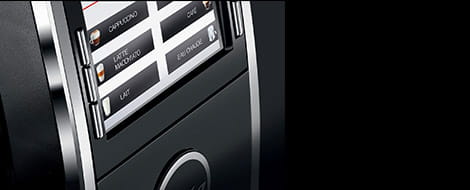 Design
The unmistakable design combines purest luxury, elegance and sophistication. The striking lines reflect the shape of the coffee bean. The high-quality materials used are produced with maximum precision and outstanding craftsmanship.
WxHxD (cm)

31 x 37 x 45

Weight (lbs)

30.4

Power (Watts)

1450
Parts & Components

Display
TFT Colour

Water Tank Size (L)

2.8

Height Adjustable Spouts (cm)

Coffee: 7.4 - 10.4
Milk: 11.3 - 13.3

Grinder
Aroma G3

Fresh Bean Capacity (g)

280

Pump
15 Bar

Number of Thermoblocks

2

Grinder By-pass

Y

Dedicated Hot Water Spout

Y