January Bundle - ENA 8
Purchase The JURA ENA 8 (Nordic White, Metropolitan Black or Sunset Red) and Recieve:
FREE JURA Glass Milk Container
FREE JURA Smart Care Kit
FREE JURA Milk Pipe with Stainless Steel Casing (HP1)
JURA Glass Milk Container:
The glass milk container makes an indispensable addition for all coffee lovers who like to spoil their family and guests from time to time with a trendy flat white, latte macchiato or cappuccino. Perfectly harmonised with the typical lines of JURA design, it is easy to store in the refrigerator and connect up to the coffee machine as and when required. The milk lance is connected at just the right height to allow the milk to be drawn in and frothed with ease. The container holds 0.5 litres and is dishwasher-safe.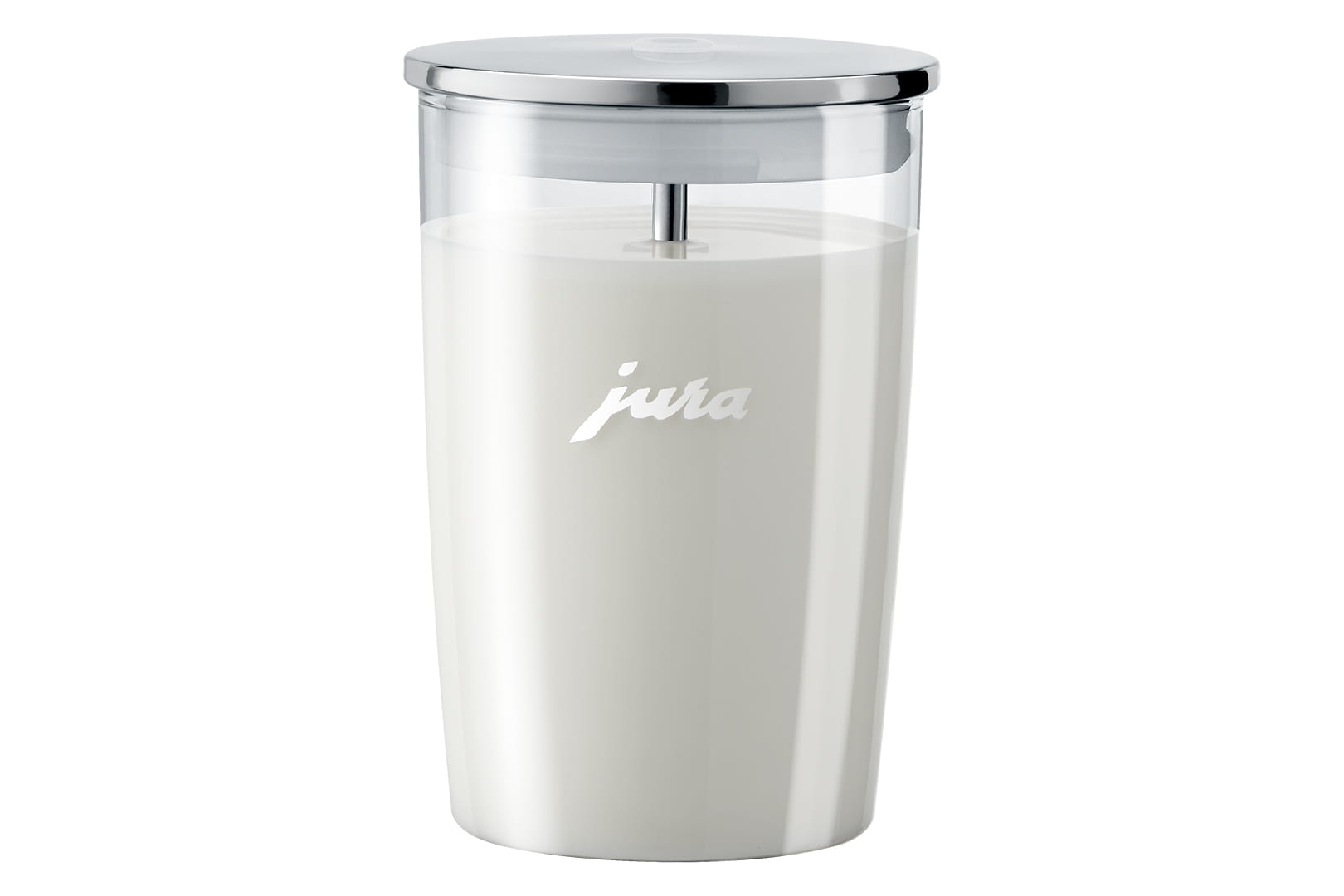 JURA Smart Care Kit
For consistently excellent coffee, it's important to maintain the coffee machine properly and observe stringent hygiene with milk and water. Correct maintenance is therefore of great importance. Not only does maintenance extend the service life of your coffee machine, it also preserves your machine.Use the maintenance products provided to maintain and clean your coffee machine for months to come, so you can continue to enjoy the best coffee, espresso, cappuccino, latte macchiato and other speciality coffees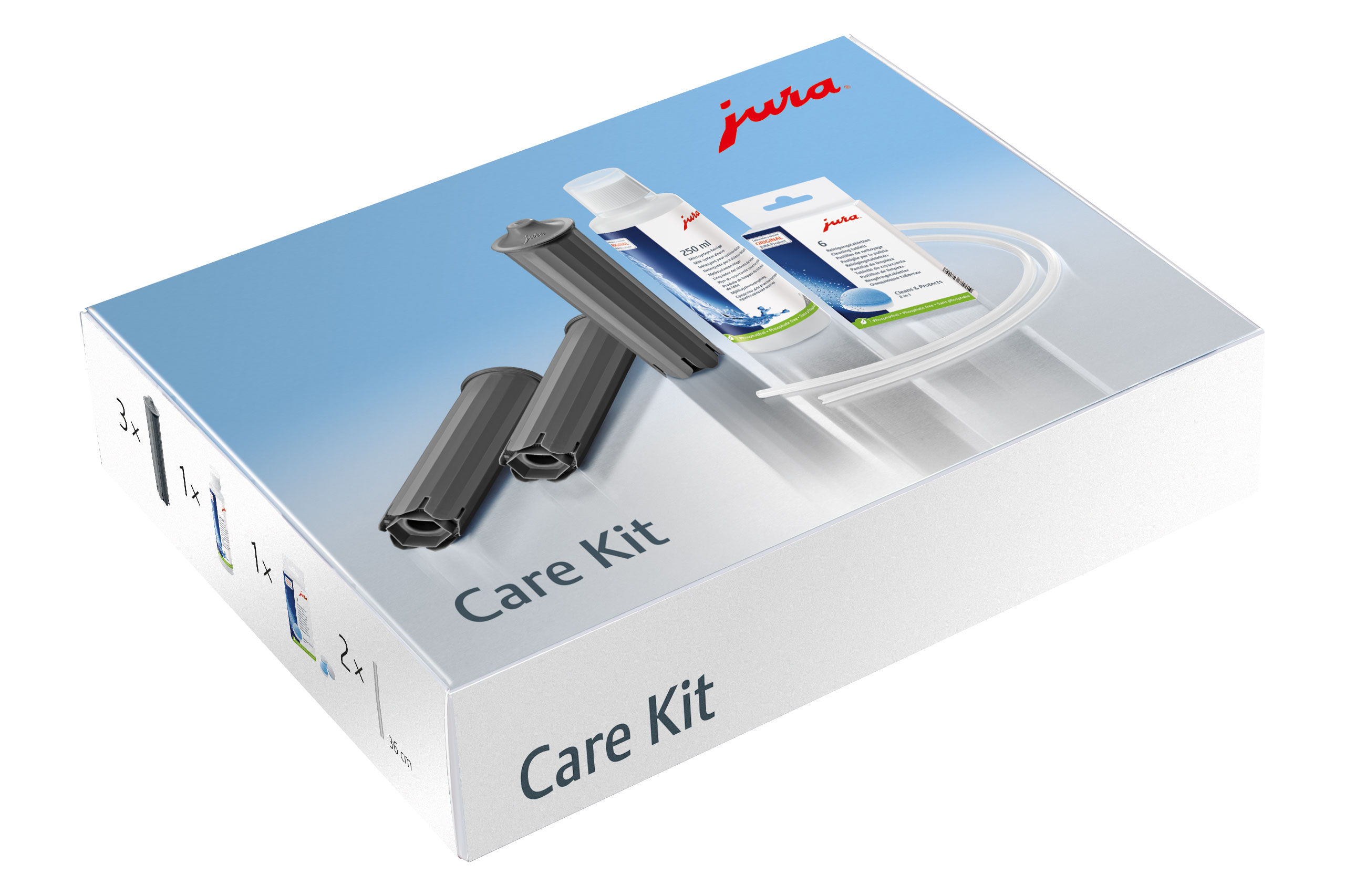 JURA Milk Pipe Stainless Steel Casing:
Encased in a high-quality stainless steel coil spring, the milk pipe connects the milk container to the milk spout and makes the perfect finishing touch to the elegant design of your coffee machine. The opaque casing of high-quality material guarantees optimum protection against UV rays and the effects of light. Precision-fit connectors ensure airtight connections. Ready for use right away, this milk pipe offers the ideal solution for optimum milk hygiene every time.
Purchase a JURA ENA 8 and receive a FREE Milk Glass Container + CareKit + Milk Pipe S/S Casing HP1. A value of $289.90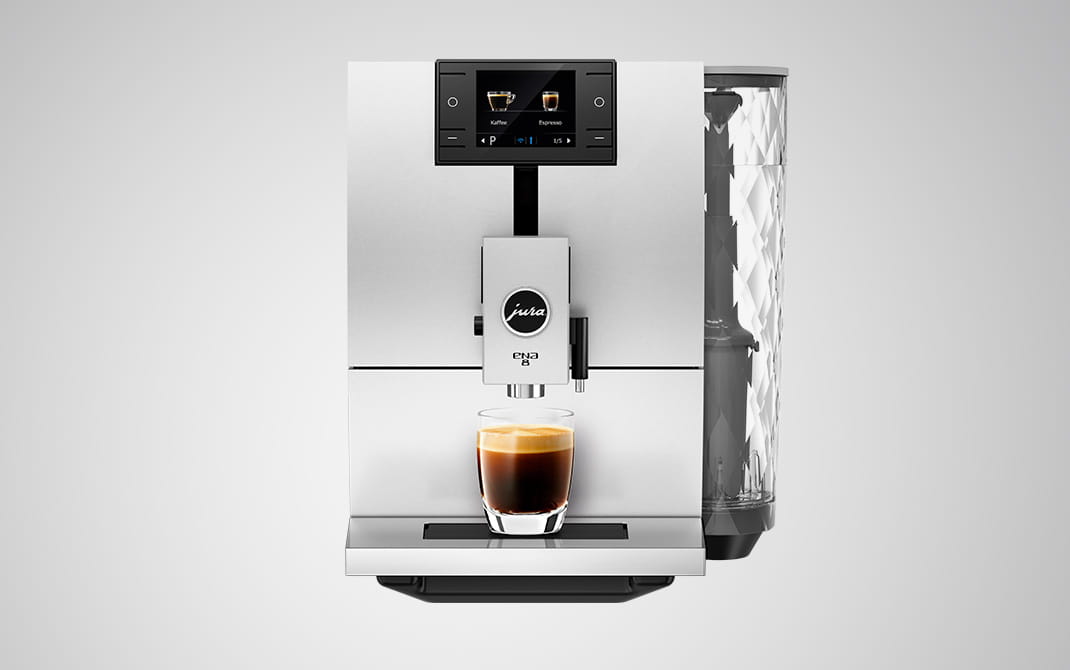 Compact
Only 27.1 cm wide, 32.3 cm high and 44.5 cm deep – this one-cup machine will comfortably fit anywhere.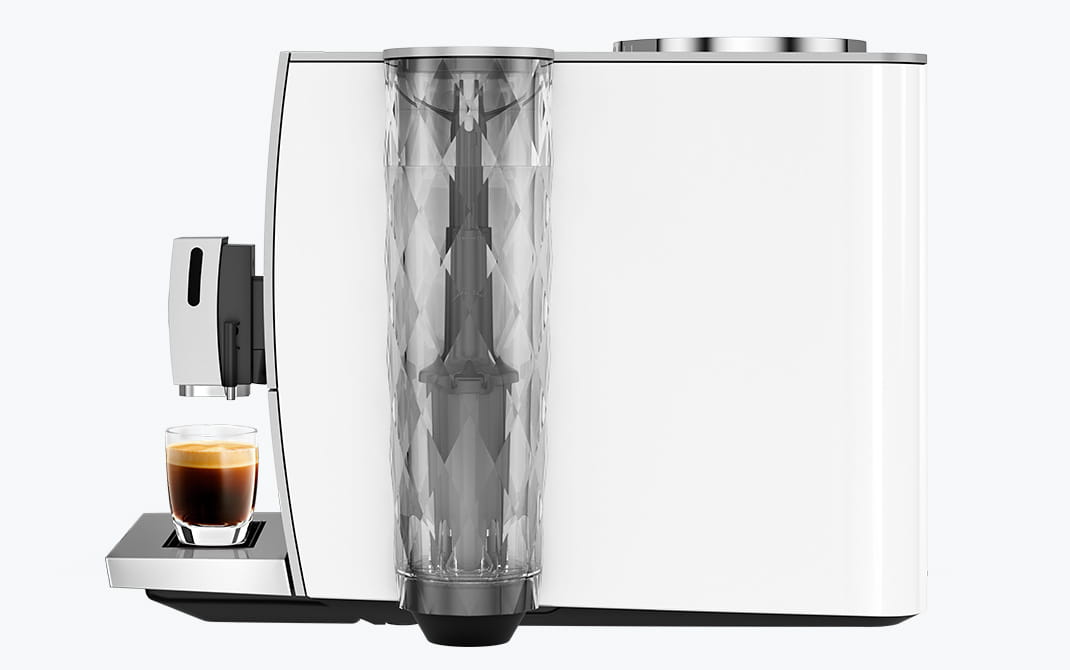 Stunning
A particular highlight of the design is the round water tank. Its pattern combined with its cylindrical shape is inspired by premium crystal carafes.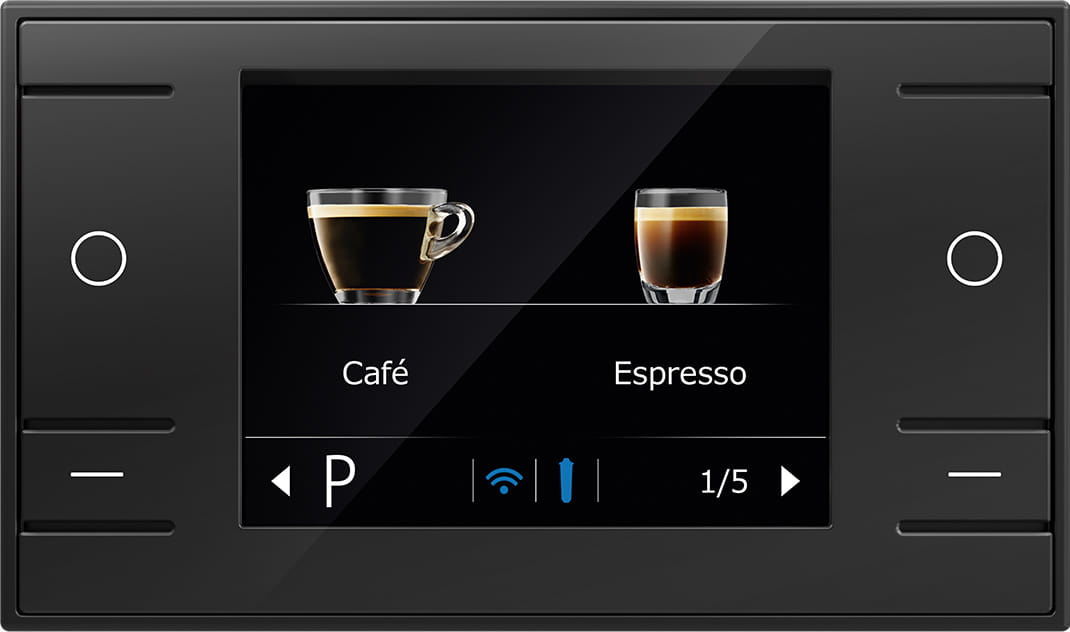 Simple
The front 2.8" TFT display and the clearly defined operating panels make the machine extremely easy to use.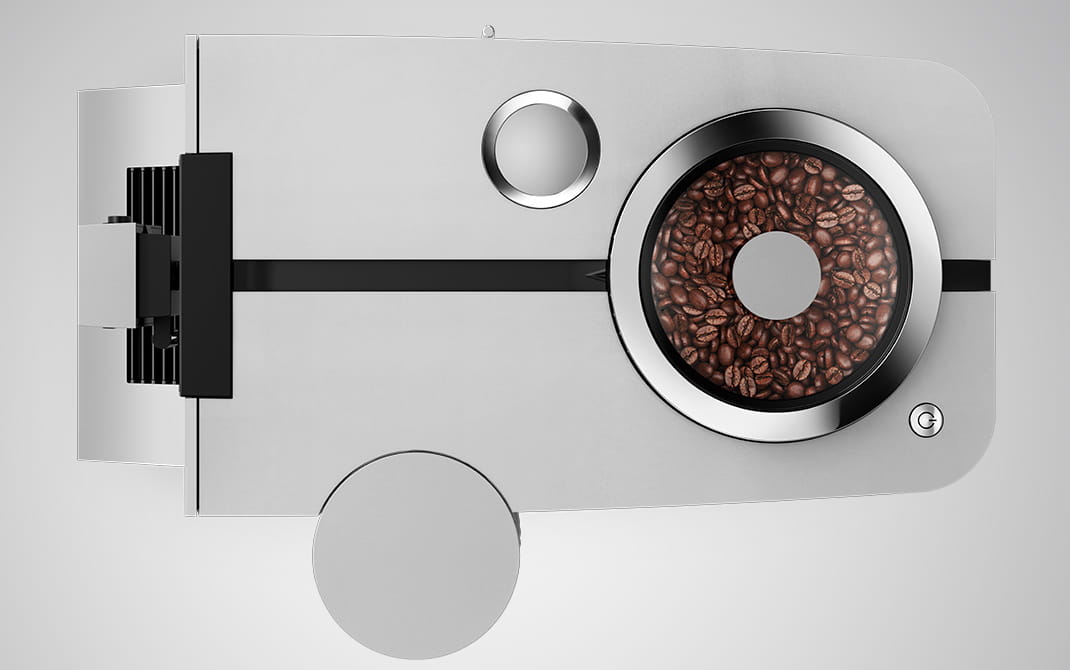 Freshly ground, not capsuled
Ten different specialities are available at the touch of a button. The first VC compact brewing unit ensures that the coffee always flows into the cup under ideal conditions. The Pulse Extraction Process (P.E.P.®) optimizes the aroma of a short ristretto or espresso. Fine foam technology creates airy, feather-light milk foam for cappuccino or other specialities.
Products
Ristretto
Espresso
Coffee
Cappuccino
Espresso doppio
Macchiato
Latte macchiato
Flat white
Portion of milk foam
Hot water
Number of products
10
| | |
| --- | --- |
| One-Touch function | Yes |
| Intelligent Water System (I.W.S.®) | Yes |
| Compatible with J.O.E® | Yes |
| Wireless ready | Yes |
| Powder recognition for additional ground coffee variety | Yes |
| Monitored drip tray | Yes |
| Aroma preservation cover | Yes |
| | |
| --- | --- |
| Pulse Extraction Process (P.E.P.®) | Yes |
| Variable VC compact brewing unit | 6 - 10 g |
| Intelligent Pre-Brew Aroma System (I.P.B.A.S.©) | Yes |
| Grinder | Multi-level AromaG3 grinder |
| High-performance pump, 15 bar | 1 |
| Thermoblock heating system | 1 |
| Fluid systems | 1 |
| JURA fine foam technology | Yes |
| Milk system | HP1 |
| Maintenance status display | Yes |
| Integrated rinsing, cleaning and descaling programme | Yes |
| Integrated milk system rinsing and cleaning programme | Yes |
| JURA hygiene: TÜV-certified | Yes |
| Filter cartridge | CLARIS Smart / CLARIS Smart mini |
| Energy Save Mode (E.S.M.©) | Yes |
| Zero-Energy Switch or power switch | Yes |
| | |
| --- | --- |
| Programmable and individually adjustable amount of water | Yes |
| Programmable and individually adjustable coffee strength (Levels) | 10 |
| Programmable brewing temperature (Levels) | 3 |
| Programmable temperature of hot water (Levels) | 3 |
| Programmable switch-off time | Yes |
| | |
| --- | --- |
| Display | TFT color display |
| Amber / white cup illumination | Yes |
| Powder chute for ground coffee | Yes |
| | |
| --- | --- |
| Height-adjustable dual spout | 55 - 138 mm |
| Height-adjustable coffee spout | 55 - 138 mm |
| Height-adjustable cappuccino spout | 55 - 138 mm |
| Height-adjustable hot water spout | 55 - 138 mm |
| Water tank capacity | 1.1 L |
| Bean container holding capacity | 125 g |
| Coffee grounds container (max. servings) | 10 |
| Cable length | 1.1 m |
| Voltage / Power | 120 V ~ / 1450W |
| Ampacity | 10 amp |
| Stand-by power | 0 Watt |
| Weight | 9.4 kg |
| Width | 27.1 cm |
| Height | 32.3 cm |
| Depth | 44.5 cm |
| Article Number | 15284 |
| Model year | 2018 |