Z10 Diamond Black Bundle
Promotion Details
Features
Specifications
Z10 AUGUST PROMOTION
PROMOTION DETAILS:
This limited Z10 promotion includes savings of more that $480!
Purchase the Z10 Aluminum White and Recieve⁽²⁾:
1L Black Cool Control (Value of $415) see product
HP3 Stainless Steel Milk Casing (Value of $42.95) see product
1KG Faema Tradizionale Espresso Beans (Value of $23.99) see product
Total promotion savings: $481.94 + Free shipping⁽¹⁾
INCLUDED STANDARD WITH JURA Z10:
(1) Jura Z10 Diamond BlackWhite
(1) Jura Starter kit which includes: Pack of 2 Cleaning tablets, 1 Claris Smart Filter, User Manuals, 1 Pre-ground Coffee Scoop and funnel, 1 Hose with 2 Connectors, 1 100ml Cappuccino Cleaner, 1 Microfiber Cleaning Cloth, 1 Easy Cappuccino Cleaning Container, 1 Filter Extension, 1 Jura branded storage bag for accessories and 1 Water Hardness Testing Strip.
⁽¹⁾ Shopjura.ca does not ship to Quebec or P.O. Boxes. Nunavut, Yukon and North West Territories are excluded from the standard free shipping option, please contact info@juracanada.ca to see what shipping offers are available to you.
⁽²⁾ This promotion is only available while quantities last. Promotion details may change at any time without notice. quoted savings and value are before taxes. No other offers, promotions or discounts can be combined with this offer.
The New Product Recognizing Grinder (P.R.G.)
To ensure the optimum grind for every specialty, JURA engineers developed the Product Recognizing Grinder (P.R.G.). The electronically controlled high-performance grinder adjusts in a fraction of a second to the predefined consistency of grind – much more quickly and frequently than could be done manually. Its spectrum ranges from very fine for short classics to very coarse for long specialties. But coffee lovers don't need to worry, because the adjustment takes place automatically every time a beverage is prepared and, if preferred, can also be individually selected before each preparation with the Aroma Selection feature.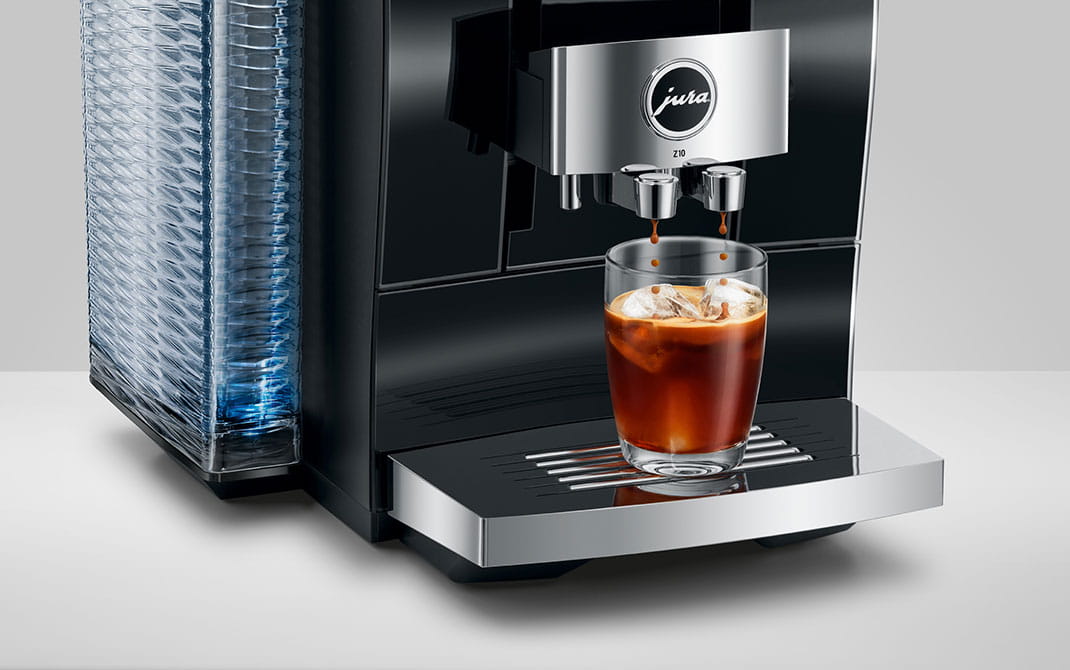 Cold brew Specialties
Thanks to the Cold Extraction Process, the Z10 prepares genuine cold brew specialties. While many conventional cold coffee drinks consist mostly of hot-brewed coffee which is then chilled, in the Z10 extraction takes place with cold water, pulsed at high pressure, and more coarsely ground coffee. The end result is a natural, energizing and refreshing beverage in which the fruity aromas of the coffee can be fully enjoyed without being overwhelmed by bitters. Anything else would just be a cold coffee.
Eighth-Generation Brewing Unit
The brewing unit is the most important part of any automatic coffee machine. For the Z10, JURA has created the eighth-generation brewing unit. With its unique 3D brewing technology, it allows the water to flow evenly through the ground coffee at multiple levels. This makes the most of the aroma, both in hot specialties and with cold brewing.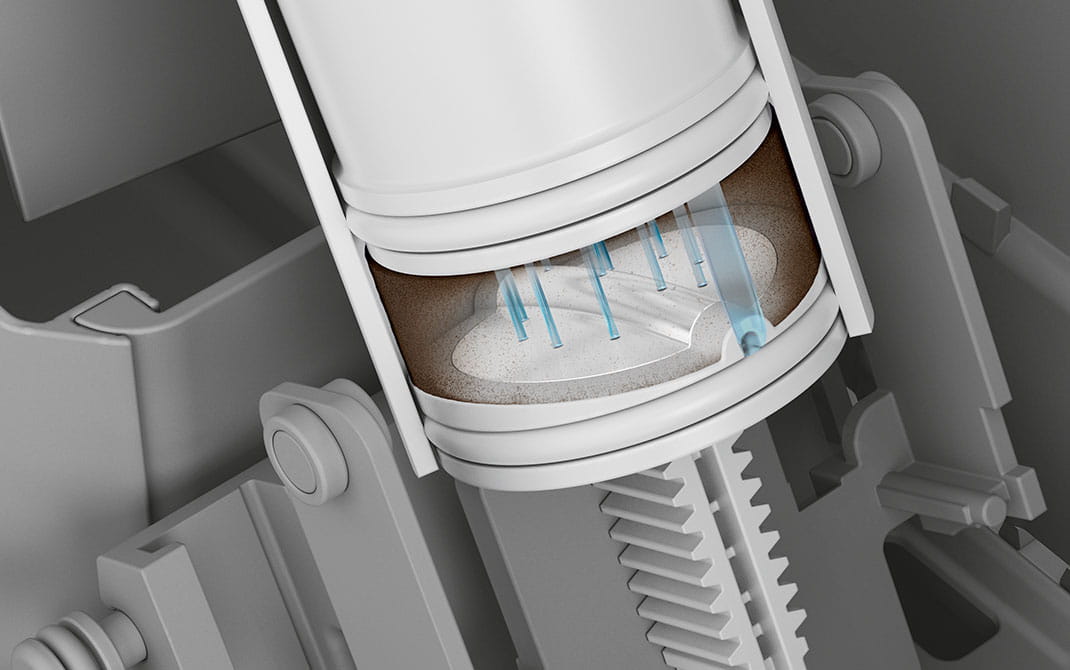 Lasting Elegance
Design and the careful choice of materials play an important role in product durability. JURA always strives to achieve a design that people will be proud to own and that will still look fresh and modern after many years. Uncompromising quality, durable, high-quality materials and maximum engineering precision guarantee both culinary and aesthetic excellence throughout the lifetime of the machine. The complex convex-concave aluminum front panel demonstrates the very highest standard of craftsmanship. The water tank with its elegant wave design and the harmonious filter casing are just two examples of the attention paid to what might seem like small details. As soon as you touch the Z10, you sense what true worth means to JURA.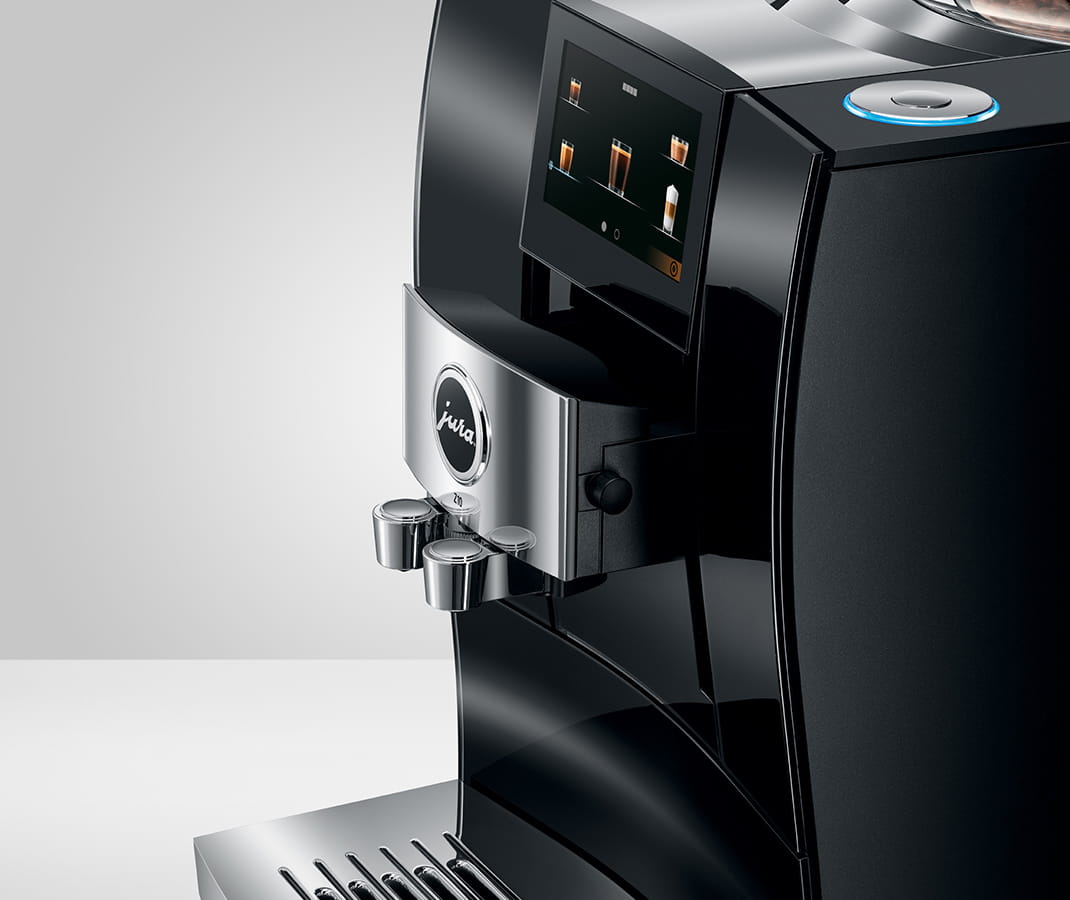 | | |
| --- | --- |
| Number of speciality coffees | 32 |
| Espresso | ✓ |
| 2 × Espresso | ✓ |
| Cold Brew Espresso | ✓ |
| Coffee | ✓ |
| 2 × Coffee | ✓ |
| Cold Brew Coffee | ✓ |
| Cappuccino | ✓ |
| Cold Brew Cappuccino | ✓ |
| Cappuccino Extra Shot | ✓ |
| Caffè latte | ✓ |
| Cold Brew Caffè latte | ✓ |
| Caffè latte Extra Shot | ✓ |
| Caffè Barista | ✓ |
| 2 × Caffè Barista | ✓ |
| Lungo Barista | ✓ |
| 2 × Lungo Barista | ✓ |
| Espresso doppio | ✓ |
| Macchiato | ✓ |
| Cold Brew Macchiato | ✓ |
| Cortado | ✓ |
| Cold Brew Cortado | ✓ |
| Latte macchiato | ✓ |
| Cold Brew Latte macchiato | ✓ |
| Latte macchiato Extra Shot | ✓ |
| Flat white | ✓ |
| Cold Brew Flat white | ✓ |
| Flat white Extra Shot | ✓ |
| Portion of milk foam | ✓ |
| Portion of milk | ✓ |
| Pot of coffee | ✓ |
| Hot water | ✓ |
| Hot water for green tea | ✓ |
| | |
| --- | --- |
| Specific benefits | |
| Cold Extraction Process | ✓ |
| Intelligent preheating | ✓ |
| 3D brewing technology | ✓ |
| Automatic Grinder Adjustment (A.G.A.) | ✓ |
| Active bean monitoring | ✓ |
| Automatic switchover from milk to milk foam | ✓ |
| JURA Cockpit with maintenance status display | ✓ |
| WiFi connection to home network | ✓ |
| Transmitter supplied as standard | WiFi Connect |
| | |
| --- | --- |
| jura coffee machine standards | |
| Pulse Extraction Process (P.E.P.®) | ✓ |
| One-Touch Lungo function | ✓ |
| One-Touch function | ✓ |
| Variable brewing unit | 5 – 16 g |
| Grinder | Product Recognizing Grinder (P.R.G.) |
| High-performance pump, 15 bar | 1 |
| Thermoblock heating system | 1 |
| Fluid systems | 1 |
| Milk system / interchangeable milk spout | HP3 / CX3 |
| Powder chute for ground coffee | ✓ |
| Aroma preservation cover | ✓ |
| | |
| --- | --- |
| Hygiene Standards | |
| Intelligent Water System (I.W.S.) | ✓ |
| Filter cartridge | CLARIS Smart |
| One-Touch milk system cleaning (automatic) | ✓ |
| Integrated rinsing, cleaning and descaling programme | ✓ |
| Monitored drip tray | ✓ |
| JURA hygiene: TÜV-certified | ✓ |
| | |
| --- | --- |
| design & materials | |
| Convex-concave Diamond black front | ✓ |
| Amber/white cup illumination | ✓ |
| Water tank illumination blue | ✓ |
| | |
| --- | --- |
| operating & programming standards | |
| Compatible with J.O.E.® | ✓ |
| Rotary Switch | ✓ |
| Display | 4.3'' touchscreen colour display |
| Store, copy and personalise products | ✓ |
| Programmable and individually adjustable amount of water | ✓ |
| Programmable and individually adjustable coffee strength | 10 levels |
| Programmable amount of milk / milk foam | ✓ |
| Programmable milk / milk foam temperature | 10 levels |
| Programmable brewing temperature | 3 levels |
| programmable tempurature of hot water | 3 levels |
| | |
| --- | --- |
| energy standards | |
| Energy Save Mode (E.S.M.©) | ✓ |
| Zero-Energy Switch or power switch | ✓ |
| Programmable switch-off time | ✓ |
| | |
| --- | --- |
| z10 - in figures | |
| Height-adjustable/width-adjustable dual spout | 3 – 5.9 in / 0.9 – 2  in |
| Water tank capacity | 81 oz |
| Bean container holding capacity | 10 oz |
| Coffee grounds container (approx. servings) | 20 |
| Cable length | 43 in |
| Voltage / power | 120 V / 1450 W |
| Current | 10 A |
| Stand-by power | 0 W |
| Weight | 27 lbs |
| Dimensions (W × H × D) | 12.6 × 15 × 17.7 in |
| Article number / product code | 15464, Diamond Black |
| EAN code | 7610917154647 |
| Country of production | Made in Switzerland |
| Model year | 2021 |